How to crochet a bat
October 31, we will celebrate Halloween! For now we will connect a small souvenir to this holiday. In this master class, we will crochet a bat on Halloween with step by step photos. This toy fits very quickly, and yarn it needs very little. You can knit a bat in any color you like.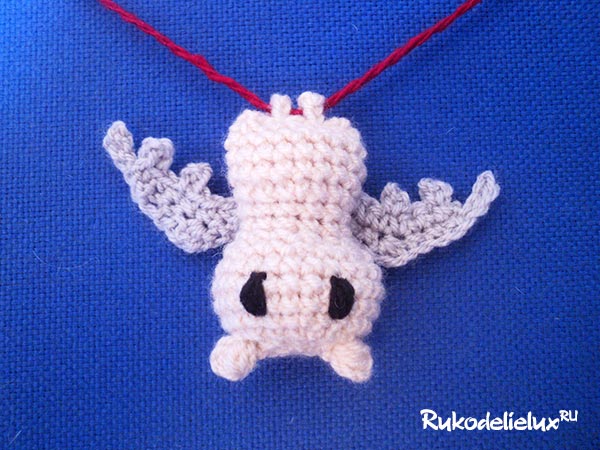 DIY crochet bat
To knit a bat, we need:
Hook;
Yarn of two colors (for body and wings);
A bit of black yarn (for embroidery);
Needle;
Sintepon.
Take the main color yarn and make two loops. Then in the second we knit six posts without single crochet. Next, we knit the second row and knit two columns in each loop without a single crochet.
In the next row, we knit two columns without crochet into each second loop.
Next, we will knit a row in which we alternate two columns in one loop and in the next two loops, one column each.We knit three rows, where we knit one column in a loop.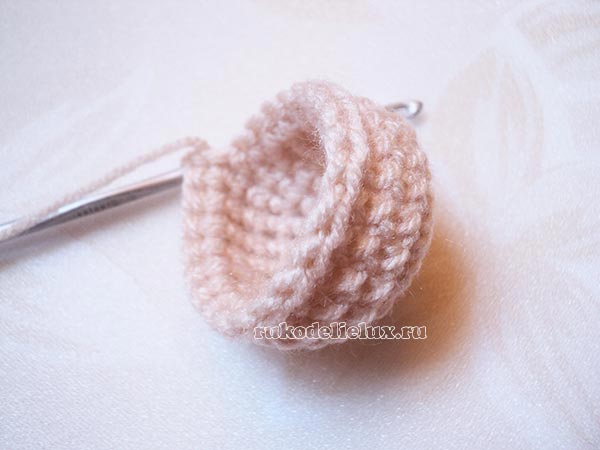 Now reduce the number of loops in the row. We make a decrease every two loops. And in the next row through the loop. We will have twelve bars.
We knit two rows. And in the next we will make an increase in each second loop. We knit a series.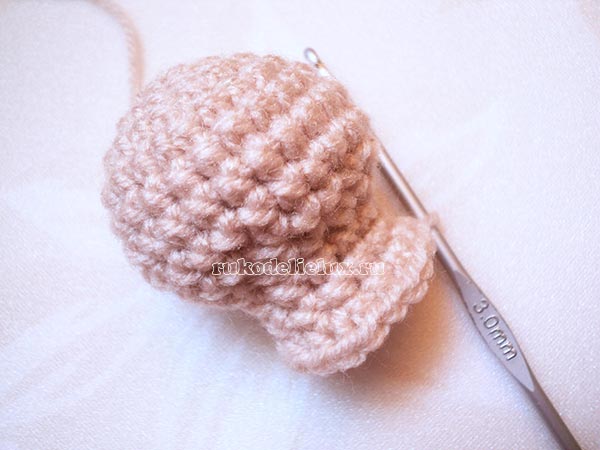 Let's make a decrease in every second loop and fill the toy with a sintepon. We'll line up with a single crochet.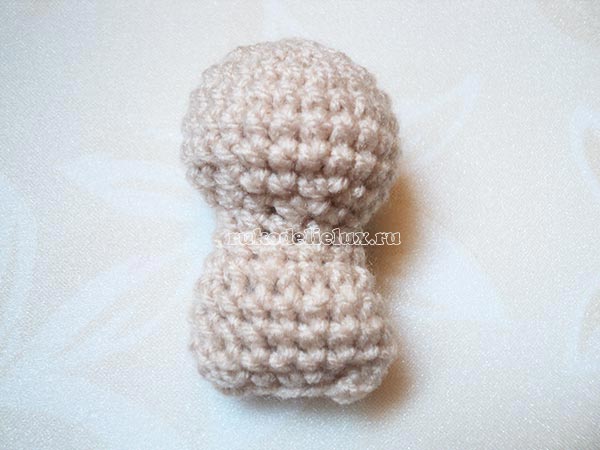 Now let's tie the ears. Enter the hook on the side of the corner of the body, but on the head in the loop of the second row.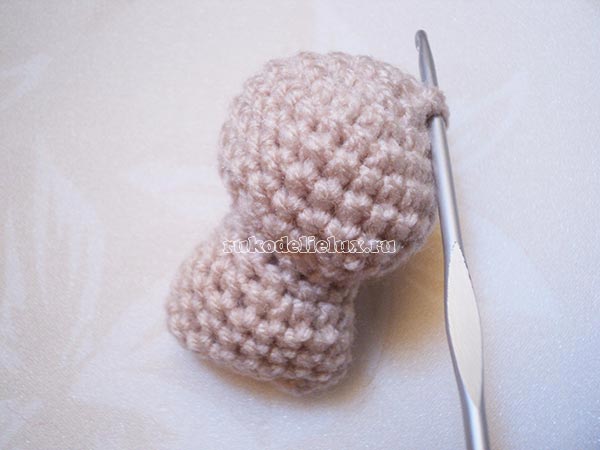 And knit a fluffy column of four unpaved double crochets.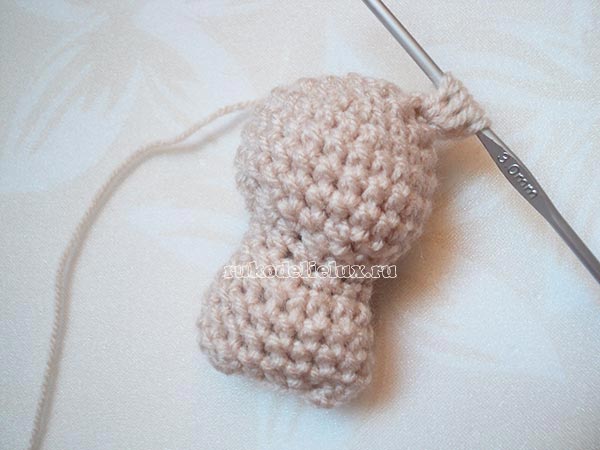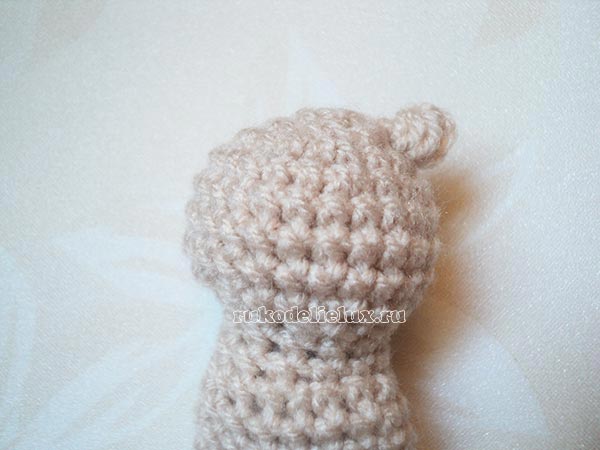 And on the contrary, knit the second ear.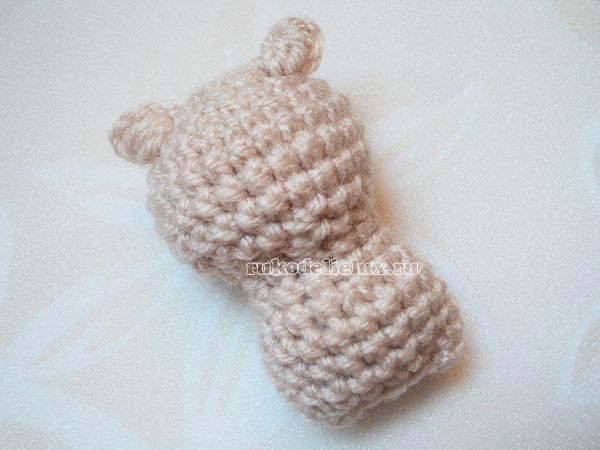 Now knit paws. Enter the hook into the second loop from the corner of the body and perform five air loops.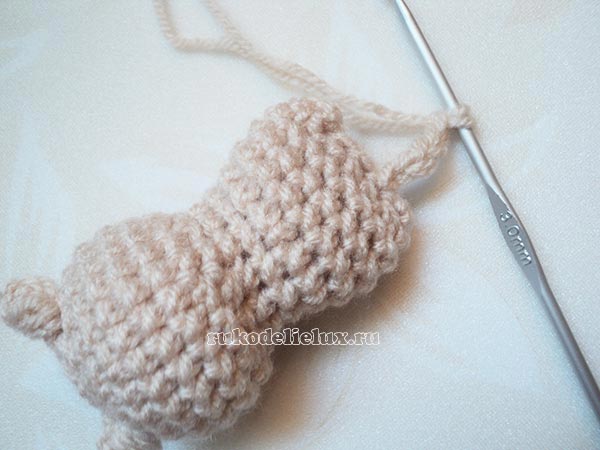 We knit a connecting column in the same place where we have the air chain. We knit exactly the second leg in the second loop from another corner of the body.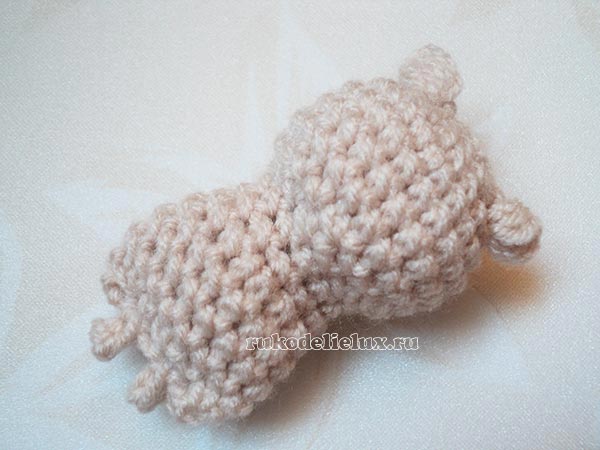 Take the yarn for the wings. And we collect twelve air loops. Then we knit three connecting pillars. Then there are three single crochets with a common vertex. And finish knitting with three bars without a crochet.
We have a corner in the middle.
We make one air loop and unfold knitting. Knit three posts without nakida. We make a picot of three air loops. We send three more columns without a crochet and again make a picot of three loops.
And perform the connecting column in the next loop of the wing.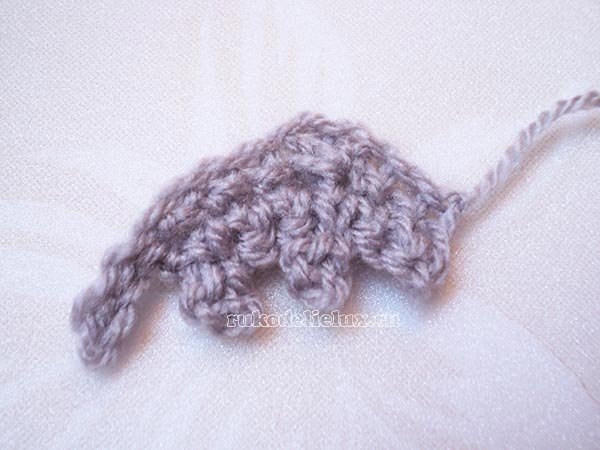 We sew wings to the toy.
Black yarn embroider eyes. You can, instead of embroidering, buy beads or artificial eyes.
Related news
Colored clay face masks
How to cure a child from a cold
What is rhythmic breathing
How will the tariffs for housing and communal services in Moscow in 2012
What is sonar
How to treat Giardia