Computer Diagnostic and Repair
How to Diagnose a Computer Problem
Many people are faced with everyday computer problems that are easy to fix, but are unable to diagnose the actual problem. While there are many problems a computer will be faced with, this article will tell you where to look for common problems.
Steps
Check the POST.POST stands for Power On Self Test. This is generally the first or second thing that appears on a computer after turning on the power. This appears before the operating system begins to load. The POST will display any problems found with hardware that makes the computer unable to boot, POST may also display problems with hardware that allow the computer to boot, but not operate at its full capacity during operation.

Notice the load time of the OS (operating system).A longer than usual load time may indicate seek errors (or other errors) in the hard drive.

Notice any graphics problems once the OS has loaded.Reduced graphics may indicate driver failures or hardware failures with graphic cards.

Perform an auditory test.An auditory test is an unorthodox, but still effective way of judging how hard a computer is working. With the computer on and running, play any decent length audio file (usually above 30 secs). If the audio is choppy or slow, it usually means that the processor is working at an elevated level, or there is not enough RAM to run all programs loading. Changing the startup sound is a great way to apply this test. Another issue associated with choppy sounds is PIO (Programmed Input/Output) Mode. This affects how the hard drive reads and writes data from a drive. Switching to DMA allows for faster reads and writes, and can sometimes repair choppy audio.

Check any newly installed hardware.Many operating systems, especially Windows, can conflict with new drivers. The driver may be badly written, or it may conflict with another process. Windows will usually notify you about devices that are causing a problem, or have a problem. To check this use the Device Manager, this can be accessed by entering theControl Panel, clicking theSystemicon, clicking theHardwaretab, and clicking onDevice Manager. Use this to check and arrange the properties of hardware.

Check any newly installed software.Software may require more resources than the system can provide. Chances are that if a problem begins after software starts, the software is causing it. If the problem appears directly upon startup, it may be caused by software that starts automatically on boot.

Check RAM and CPU consumption.A common problem is a choppy or sluggish system. If a system is choppy it is good practice to see if a program is consuming more resources than the computer can provide. An easy way to check this is to use the Task Manager, right click on the taskbar selectTask Manager, and click theProcessestab. The CPU column contains a number that indicates the percentage of CPU the process is consuming. The Memory Usage column indicates how much memory a process is consuming.

Listen to the computer, if the hard drive is scratching or making loud noises, shut off the computer and have a professional diagnose the hard drive.Listen to the CPU fan, this comes on a high speed when the CPU is working hard, and can tell you when the computer is working beyond its capacity.

Run a virus and malware scan.Performance problems can be caused by malware on the computer. Running a virus scan can unearth any problems. Use a commonly updated virus scanner (such as Norton Antivirus or Avast! Antivirus) and a commonly updated malware scanner (such as Spybot Search & Destroy).

Check for the problem in safe mode.As a last ditch effort, check the problem in safe mode. To enter safe mode, tap F8 repeatedly during POST (this works on most systems). If the problem persists in safe mode, it is a fair bet that the operating system itself is to blame.
Community Q&A
Question

How do I system restore my computer?

wikiHow Contributor

Community Answer

To use the Restore Point that you have created, or any one on the list, click Start > All Programs > Accessories > System Tools. Select "System Restore" from the menu, select "Restore my computer to an earlier time", and then click Next at the bottom of the screen.

Question

The pictures being displayed on my web browser are too big. How do I diagnose the problem?

wikiHow Contributor

Community Answer

Press and hold the key with STRG or CTRL on it, and use the scroll on your mouse.

Question

What does it mean if the computer turns on, but nothing shows on the monitor?

wikiHow Contributor

Community Answer

You might have a problem with the graphics card or monitor. It could be a hardware problem or just a driver issue. Consult a tech support specialist to remedy this.

Question

What should I do when my HP computer goes into CD boot mode when I switch it on?

wikiHow Contributor

Community Answer

Make sure there is no bootable CD in the tray. If not, go into the BIOS settings (press a certain key when booting, normally F10 or F12) and check there is no boot from disc option selected there.

Question

What do I do if my computer will not connect to the Internet?

wikiHow Contributor

Community Answer

First check if the Internet connection is on in your house. Do other devices, like your phone, connect? If you're using wired cable, check that it's plugged in and swap cable to see if it's working. If you're using wireless, make sure it's turned on. Also try other browsers to see if it's just the problem with a specific one. Go into Device Manager and double click on Network Adapters. You'll get the name of your network device. Right click on it and choose 'disable', then enable again. If that still doesn't work, click 'uninstall' and restart the computer. Windows will reinstall the network card automatically. You can also visit the manufacturer's website to install the latest drivers.

Question

What if the printer does not print out the file?

wikiHow Contributor

Community Answer

Make sure it's plugged in and turned on, that it has ink, and that there is a connection between the printer and the computer.

Question

My laptop is working but only shows a blank screen. What can I do?

wikiHow Contributor

Community Answer

Shut it down, and turn it back on again. This process is known as "restarting."

Question

I cannot install my printer drivers. The download is being installed, but then I get a Windows pop up telling me it could not be installed. What can I do?

wikiHow Contributor

Community Answer

There are a few things you need to check. First, your Windows version needs to match the version of Windows the driver was coded for. Second, you may need to have local administrator access to install the driver. Third, the driver should match the model of printer you have.

Question

What if my cursor does not move?

wikiHow Contributor

Community Answer

Check to see if your mouse is plugged. The most easy way to do this is to look if the light under your mouse is on.

Question

I know I am putting in the right password, but it keeps saying I am putting in the wrong password. What is going on?

wikiHow Contributor

Community Answer

Check to see if CapsLock is turned on and if you use your numberpad, check that your numberpad is turned on too. If it still does not work, try turning your computer off and then on again.
Unanswered Questions
What would cause a computer to restart during a video game?

The left side of my laptop screen is blocked off. I turned it off and back on, and still the left side is white and looks like a crack at the bottom left side. What can I do?

Why will the printer copy but not print from the computer?

How can I tell if my operating system is corrupted without using any tools?

What do I do if my computer freezes when I am typing and I cannot continue?
Ask a Question
200 characters left
Include your email address to get a message when this question is answered.
If you do not feel comfortable diagnosing or repairing a computer problem, it is best to take the computer to a certified technician and have it repaired for a moderate fee.
These procedures will begin to narrow down common problems, but to find a specific problem, tools or specialized techniques may need to be used.
Warnings
Do not attempt to repair problems unless you are sure of what you are doing, what the result will be, as well as any adverse reactions.
Always consult a competent computer technician whether you are going to do the troubleshooting on your own or under supervision.
Article Info
Categories:
In other languages:
Español: , Deutsch: , Português: , Русский: , Italiano: , Bahasa Indonesia: , Français: , العربية: , Nederlands:
Thanks to all authors for creating a page that has been read 478,393 times.
Video: How to diagnose any computer issue AKA Computer Repair 101
How to Diagnose a Computer Problem images
2019 year - How to Diagnose a Computer Problem pictures
How to Diagnose a Computer Problem advise photo

How to Diagnose a Computer Problem picture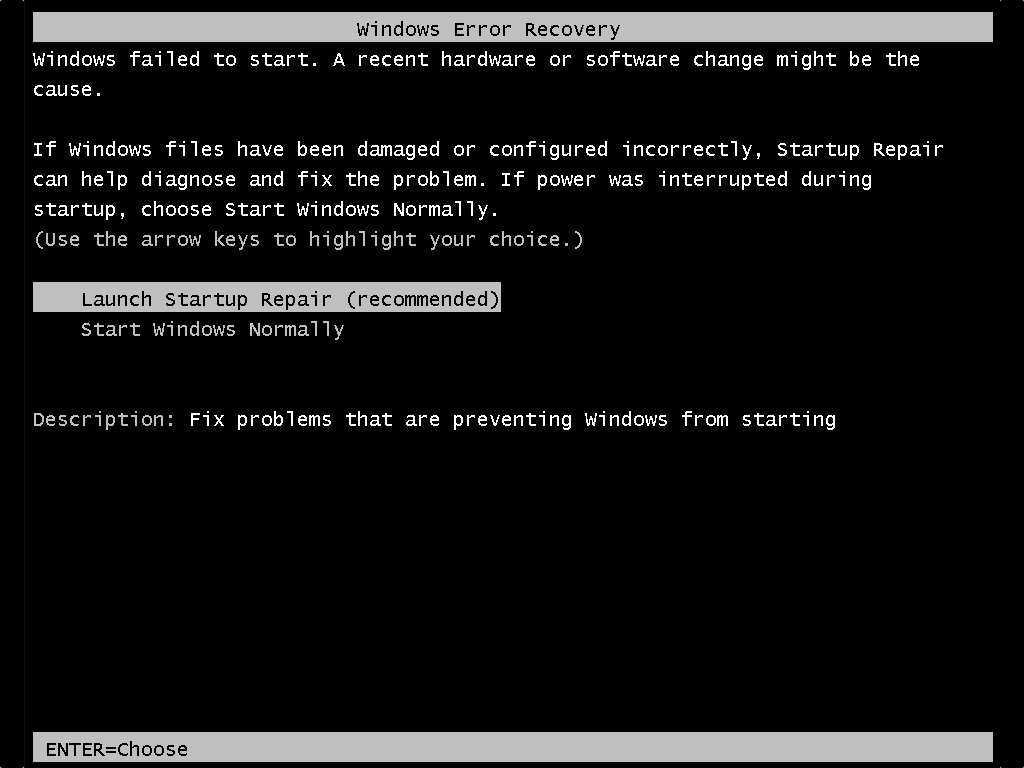 How to Diagnose a Computer Problem new foto
photo How to Diagnose a Computer Problem
Watch How to Diagnose a Computer Problem video
Forum on this topic: How to Diagnose a Computer Problem, how-to-diagnose-a-computer-problem/ , how-to-diagnose-a-computer-problem/
Related News
Barbecuing Meat This Way Will Reduce Your Risk Of Cancer
Trump's Weirdest Eating Habit: Extra Well-Done Steak
Uniqlos Latest Collaboration Is With a MAJOR High-Fashion Name
How to Protect Yourself During a Superbug Outbreak
What It Really Means If Youre Dreaming About an Ex
How to Lower SHBG Levels
Holiday Blues: Feeling Blessed Without The Stress
Pinterest Haircuts: 10 Ideas For Your HairMakeover
Tommy x Gigi Spring 2019 Is a Thing
How to Convert WAV Files Into MP3 with Audacity
Food Cravings: The Science-Backed Way to Curb Them
The Best Seafood for People With Diabetes
Date: 06.12.2018, 14:57 / Views: 65565
---