How To Wash Your Hair Correctly and Stop Hair Fall | In Hindi | Rinkal Soni
How to Shampoo Your Hair
I'm sure you recognize "Lather, Rinse, Repeat" as the infamous and widely misunderstood directions on the back of the shampoo bottle. I've often wondered why the directions are so elusive, and can only imagine that those who haven't sat in a class about proper shampooing must be even more confused. What does "lather, rinse, repeat" mean? Is it really that hard to shampoo your hair? You may be surprised to learn that you've been doing it all wrong for years.
To Lather or Not to Lather
The idea of the first step is not to wash your hair, but rather to clean your scalp and remove the sebum (oil) and product that has accumulated since your last shampoo. Emulsify a quarter-sized amount of shampoo in your hands by rubbing the product between your palms. Apply the shampoo to your scalp using your fingertips and work the shampoo vigorously into your scalp for about 30 seconds. Make sure you work the shampoo into your entire scalp. Especially the back. A lot of people wash the tops of their heads but neglect the back. It can get awfully gunky back there if miss it a few times. If your hair is very long, try bending over and tip your head upside down for easier access to the back (you may need a little more shampoo when you do this).
It is important to know that the shampoo will likely not produce a lot of lather during this first step. The type of shampoo you use will determine the amount of lather that you achieve.
Professional shampoo brands and sulfate free shampoo will lather less than drugstore brands, as drug store brands typically include more "bubble making" agents to create lather. We like lather. Lather = clean in our minds, right? Try to focus less on lather and more on really working the product onto your scalp.
Find out why today's shampoos are sulfate free and produce less lather.
Rinse It, Rinse It Good!
Although rinsing your hair seems simple enough, the fact is that most people do not rinse properly, leaving hair with unwanted sebum, product build-up, and left over shampoo. A good rule of thumb is to rinse for approximately 30 seconds (try singing your ABC's twice), working your fingertips through your hair while rinsing. I
Can You Repeat That?
Now it's time to re-shampoo and rinse the remainder of your hair. Emulsify a minimal amount of shampoo in your hand. The amount you need depends on the length and density of your hair and the brand of shampoo that you are using. Professional shampoos are more concentrated and allow you to use less. Drug store shampoos, which are more watered down, will require more product.
Work the shampoo into your hair from scalp to ends for at least 30 seconds. You will notice that the shampoo should lather up more than it did in the first step (however, some professional products are so concentrated and sulfate-free that they do not ever create significant lather).
Rinse the shampoo well for at least 30 seconds. If you have extremely long or thick hair, you may need to rinse longer.
It's very important that no shampoo remains in your hair. When shampoo is not properly rinsed from your hair, it's like a dirt and oil magnet on your scalp. Not good.
Repeat, Again?
If your hair is extremely oily or if you have a lot of product build up, it may be necessary to repeat the repeat step. I shampoo my hair every three to four days, so I usually repeat twice, or as many times as it takes until my hair and scalp feel clean. If you wash your hair daily, you will likely only need to repeat only once, or maybe not at all. Follow up with a conditioner that's appropriate for your hair type.
Video: Common Hair-Washing Mistakes We All Make -Learn Professional Way To Wash Your Hair
How to Shampoo Your Hair images
2019 year - How to Shampoo Your Hair pictures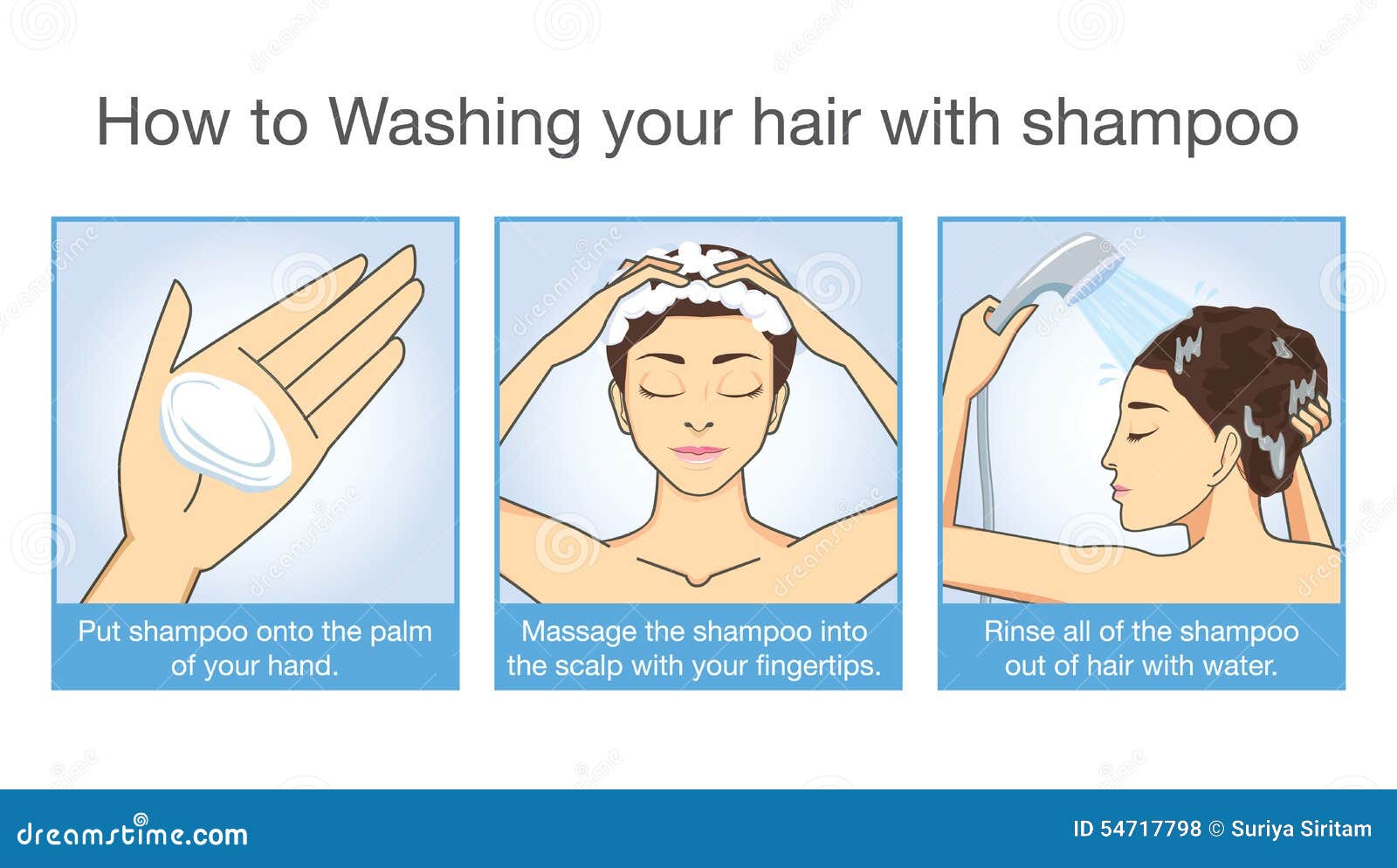 How to Shampoo Your Hair advise photo
How to Shampoo Your Hair foto
How to Shampoo Your Hair new picture
pictures How to Shampoo Your Hair
Watch How to Shampoo Your Hair video
Forum on this topic: How to Shampoo Your Hair, how-to-shampoo-your-hair/ , how-to-shampoo-your-hair/
Related News
29 Gorgeous Prom Hairstyles for Long Hair
The 3 Stretches You Need to Do Every Day
Brad Garrett plays a prison guard
30 Creative Dreadlock Styles for Girls and Women
10 Awesome iPhone Musical Performances
Kew the Music concerts
Forbes Lewis Bags
This is THE Best Anal Sex Position to Get Your Rocks Off
This couple got married inthe presence ofmore than 1,000 cats
Heidi Klum and Seal are Back Together:Report
How Much Green Tea to Drink to Lose Weight
Where is Tonya Harding now The real woman behind Margot Robbie's I, Tonya
The A-list hit Paris for Salvatore Ferragamo cruise fashion show
20 Surprising Ways to Lose Weight In Your Sleep
Kith NYC Creates New Yorks First Ever Cereal Bar
Date: 05.12.2018, 15:41 / Views: 64571
---